Quite unusual, to choose Reptile
Do you really want to read the usual 10 reasons why choose our Brand over another, the usual "we are the best, we are the coolest, our stuff is stronger, it costs more, it costs less, we innovate, we do, we say ...", or do you want to hear something different?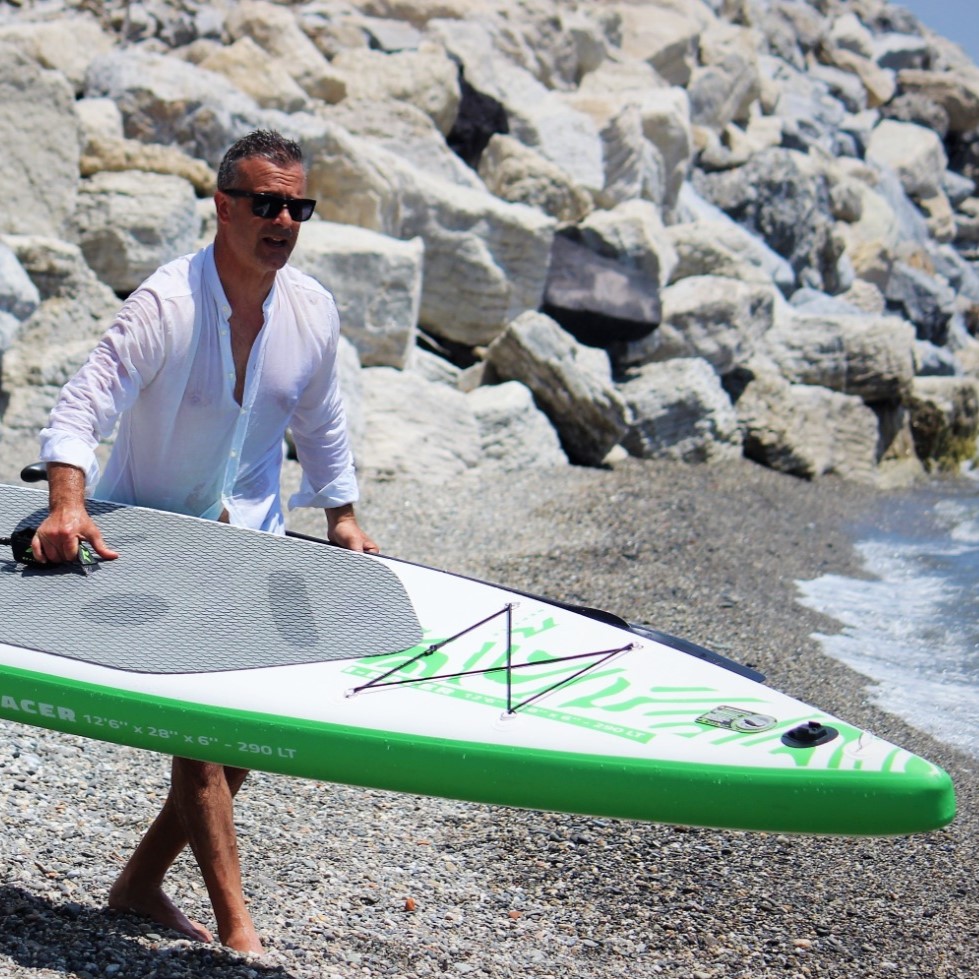 We go SUP wearing a cool shirt. Because if you have to do it, do it with style. Also great for those leaving the office. Do it yourself and send us the photos!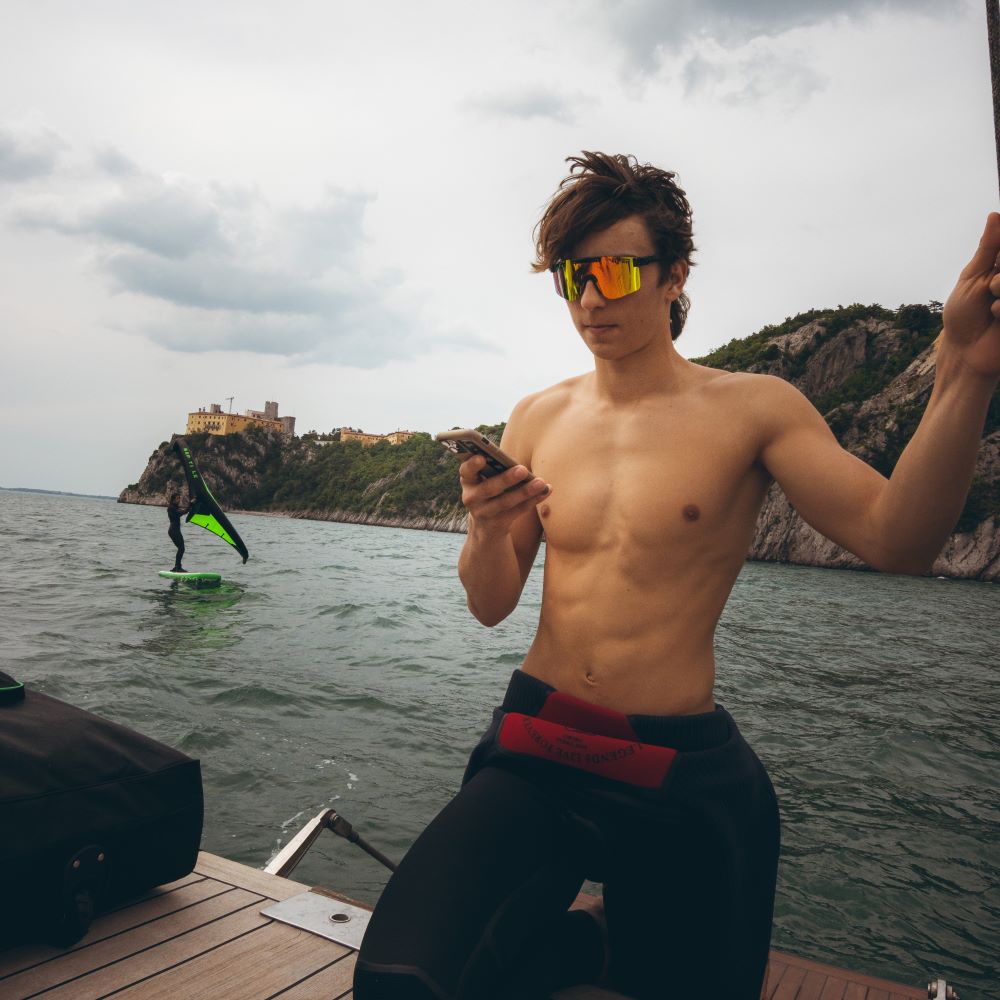 By using the Sups and wings Reptile you automatically become the coolest. You transform, immediately appear abs, pecs and biceps. Let's dust off an old slogan: try to believe!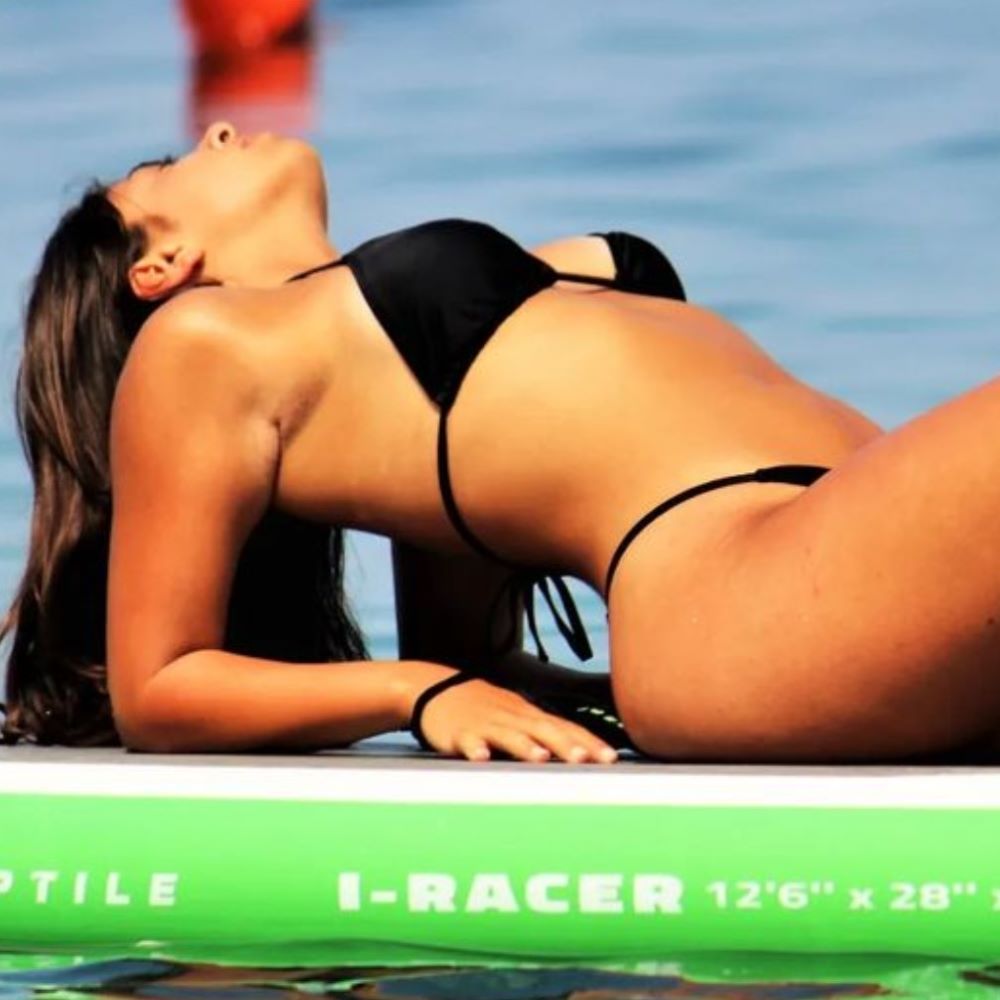 Let's face it clearly. Stand Up Paddle can be tiring. It's of course great, it tones, strengthens, makes you explore... but everyone says this, how boring... But we tell you that the board is perfect for sunbathing. Tip for men: leave your Reptile board in the water, tied to a buoy. Go for lunch. When you come back, you will find it like this.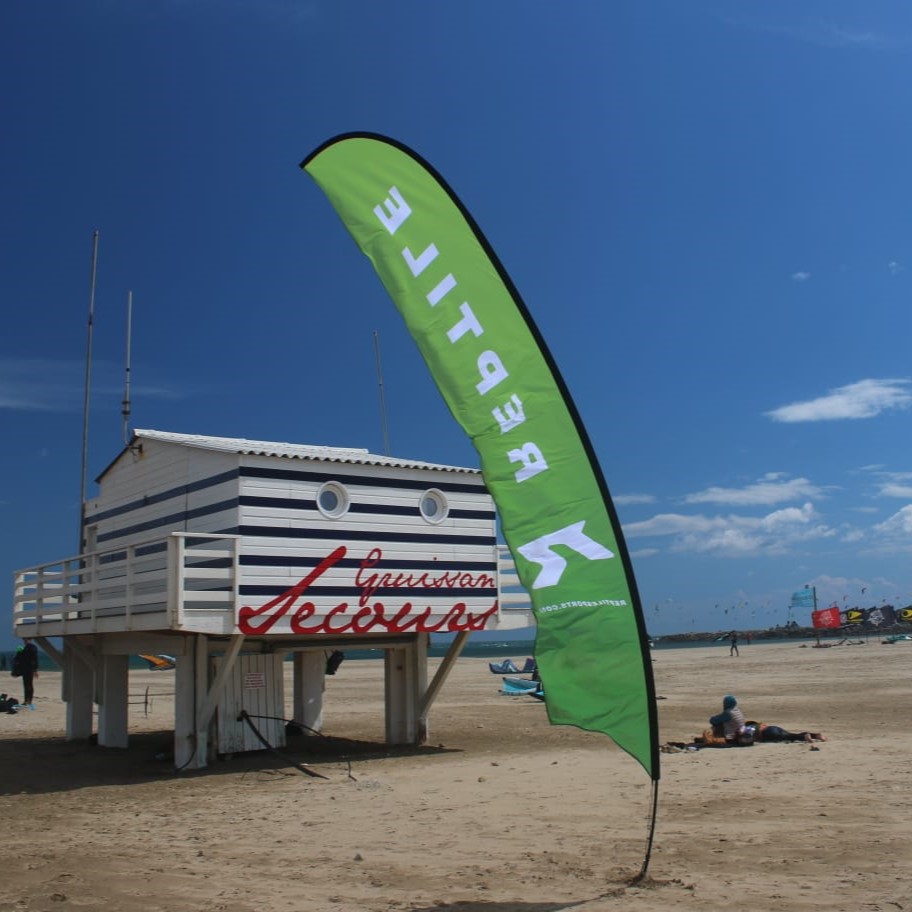 With us, even flags become protagonists. Look for the Reptile flags at the beach. You will not find a treasure, but an excellent Stand Up Paddle or wing Foil center. Or she flew out from Gruissan, France on this 45-knot day. In that case, please return it to us, thank you.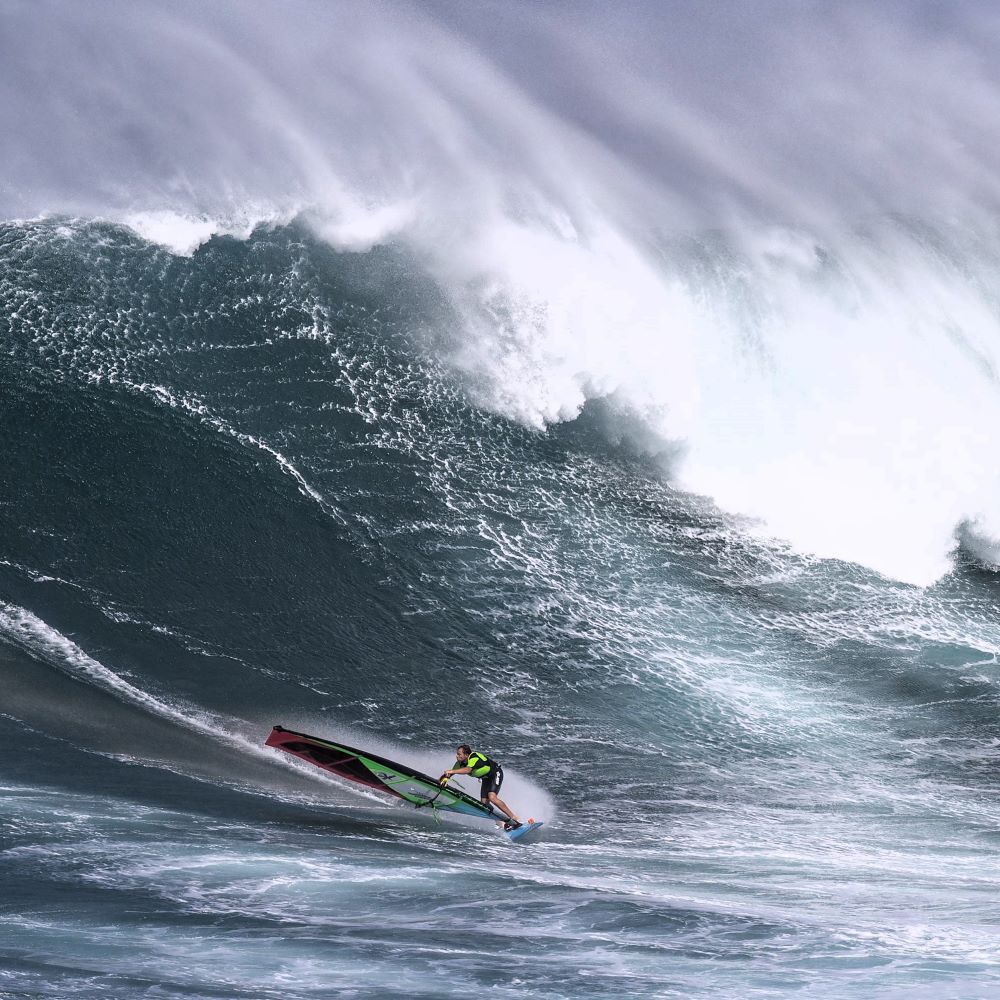 We have the most amazing riders. An example, Danielino Di Rosa. Danielino is one of the few Europeans to have surfed the huge Jaws wave, in peace and without having said anything to anyone. In an era where people also post ingrown toenails, Danielino mind his own business, he's the strongest waver in Europe, but he doesn't care. We love Daniele.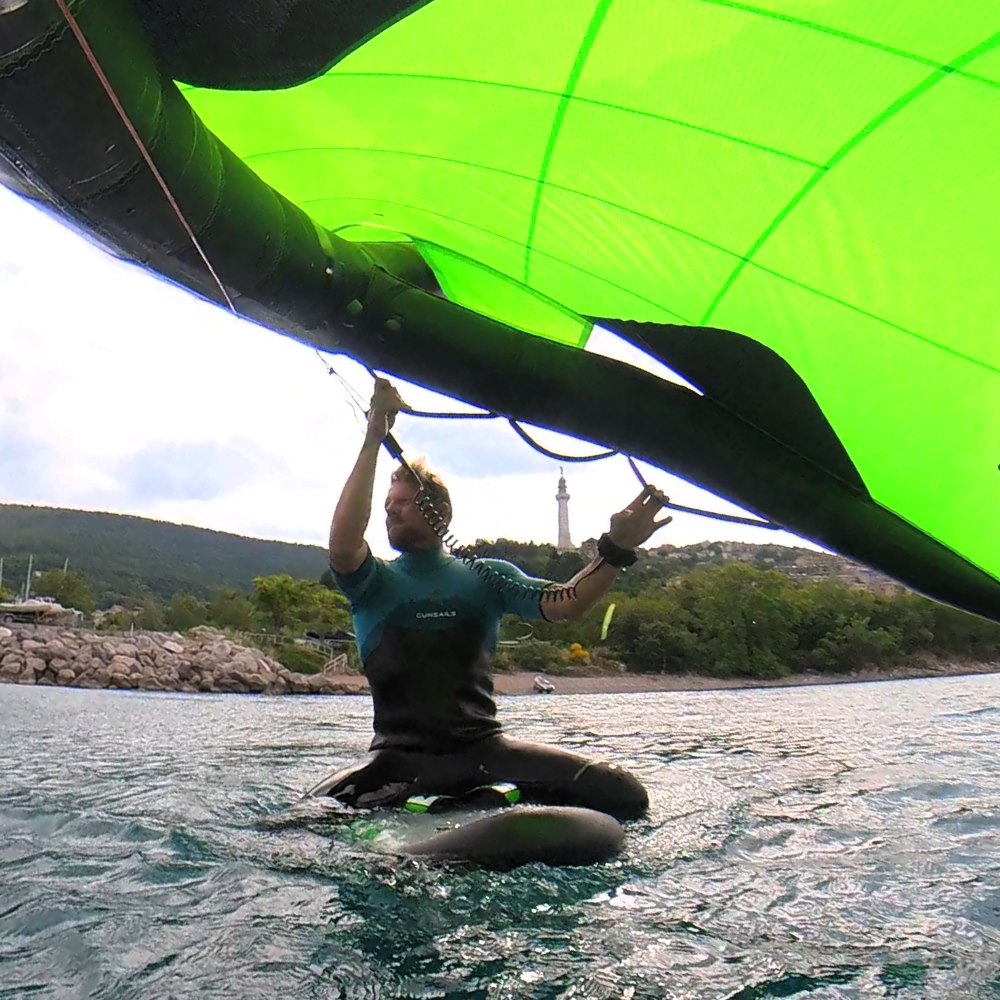 This is me, the boss of Reptile. When I have time I dedicate myself to wing foiling, stand up paddle and windsurfing. And besides running the company, I enjoy writing. Everything you find written here, come from me. And that's definitely not a good reason to be in this section. But I decide, and I wanted you to understand that we are obsessively convinced of what we are doing.
.
We stop at 6, at the moment I don't have anything interesting to add. In fact, I'm launching a contest right away:

find a good reason to choose Reptile and win a wing or a paddle, or a SUP, or wing board..

Hey, this seems to me a very good reason to choose Reptile!